SPECIAL CUT FOAM ORDERS. Do you have a large commercial chair job of a hundred pads or more? SAVE TIME AND MONEY! Let us cut them for you. We can cut most shapes. Send us a template/paper pattern or vinyl etc. NO WASTE – NO SCRAP. We have the capability to custom cut all of your contract orders. Also, we can cut special wedge and bullnose cushions. Please call for prices.
OVER 50 GRADES OF POLYURETHANE AND POLYTHYLENE FOAM IN STOCK
Charcoal, Ester, Ether, Visco, Latex, Polyethylene, Polystyrene or Anti-Static, Quilting Rolls.

We have in stock or can order almost any type of foam

CNC fabricating

Convoluting (egg crate)

Die pressing

Water based and hot melt glue stations

Sewing

65,000 square foot warehouse
A Health Check-Up for Foam
Consumers want to know: "Is the foam certified?"
CertiPUR-US® is a not-for-profit certification program for foam used in bedding products
and upholstered furniture. When you see the CertiPUR-US® seal, you can be confident that
the flexible polyurethane foam inside meets CertiPUR-US® standards for content, emissions,
and durability, and has been analyzed by independent, accredited testing laboratories.
CertiPUR-US® approved foams are:
• Made without ozone depleters
• Made without PBDE flame retardants
• Made without mercury, lead and other heavy metals
• Made without formaldehyde
• Made without phthalates regulated by the Consumer Product Safety Commission
• Low VOC (Volatile Organic Compound) emissions for indoor air quality (less than 0.5 parts per million)
Our Foam
---
We offer various types of quality foams in different shapes and cuts.  From standard sizes to custom cuts we know we have the type that you need.  Mid foam for mattresses, ultra foam, acoustical foam, poly, latex and rebond foam.
Carousel Horizontal Slitter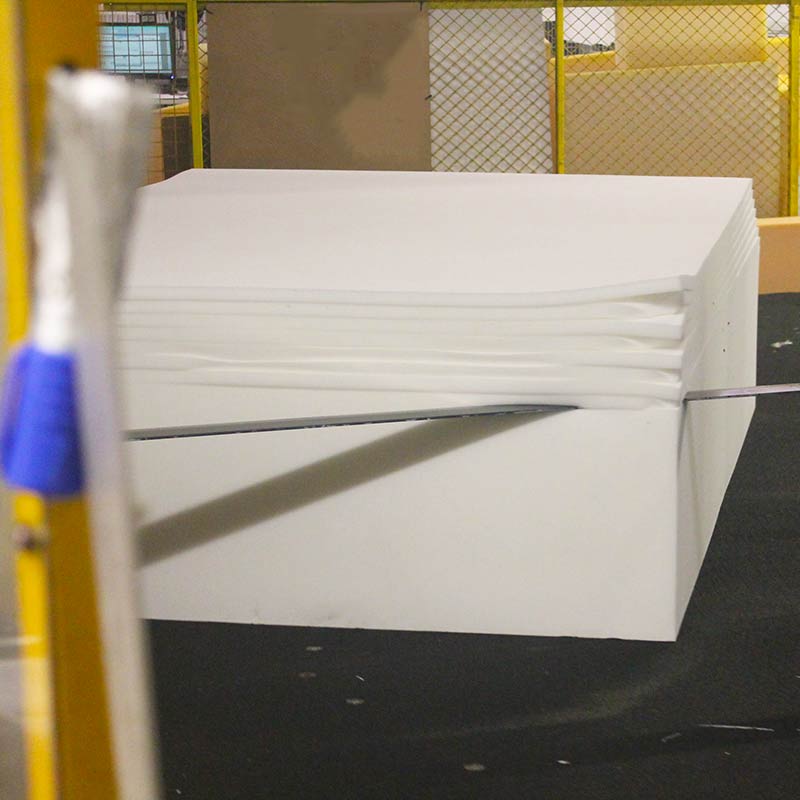 Works on a carousel to cut foam thin a precisely to desired measurments.
Horizontal Vertical Contour Cutter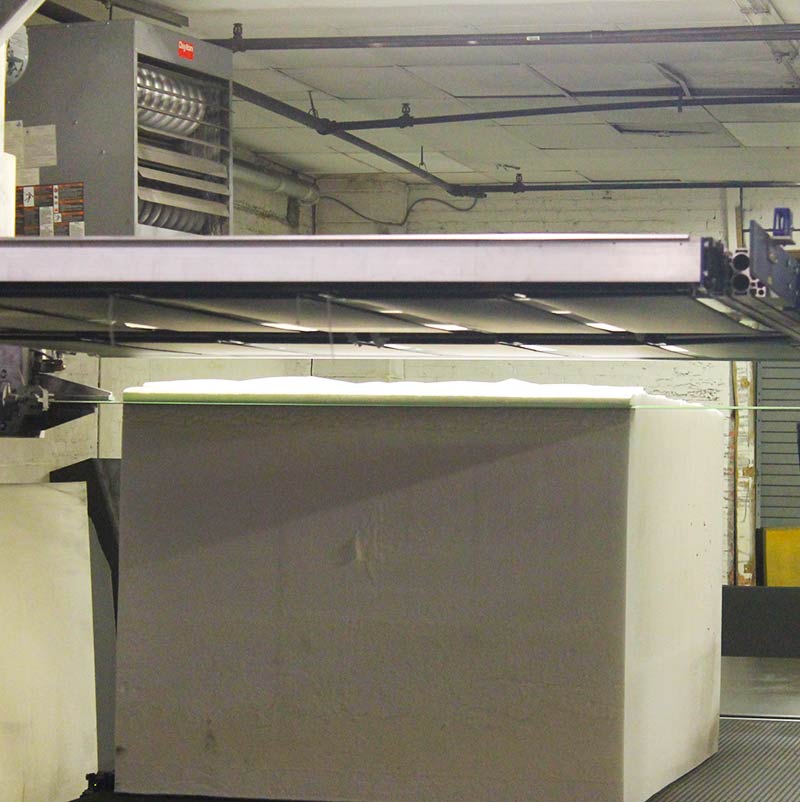 Even more precise, our Horizontal Vertical Contour Cutter can cut exact measurements.
Two Automatic Vertical Cutters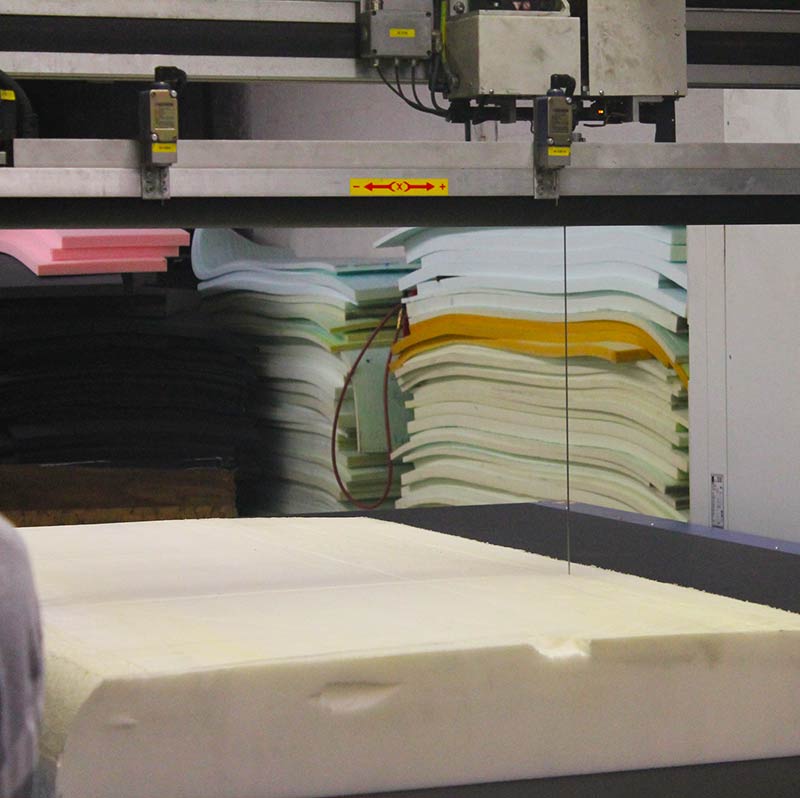 Our Automatic Vertical Cutters get your custom cuts exact.